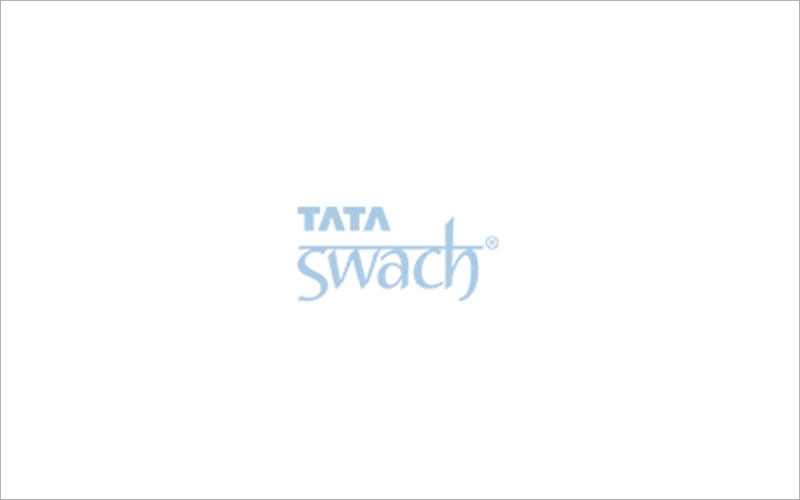 Tata Swach joins hands with the U.P. Jal Nigam to provide pure and safe drinking water to all Maha Kumbh Mela pilgrims for 60 days
Tata Swach joins hands with the U.P. Jal Nigam to provide pure and safe drinking water to all Maha Kumbh Mela pilgrims for 60 days
Allahabad, 17th February, 2017:Tata Swach, Tata Chemicals' low-cost water purifier that uses the award-winning silver-nano technology to purify water, has joined hands with the U.P. Jal Nigam to provide pure and safe drinking water, at no cost, to all Maha Kumbh mela pilgrims in Allahabad during the entire duration of the event from 10th January to 10th March 2013.
Tata Swach will station 300 water purifiers spread over 28 booths in key locations of the event to provide purified safe drinking water to pilgrims. These booths will be manned by staff to help pilgrims, given the anticipated huge demand for water from over 100 million pilgrims expected at this event who will, alternatively, either have to buy expensive bottled water or drink unsafe water available at the site. Tata Swach estimates that over 1 million liters of pure water will be consumed by the pilgrims at the mela.
Speaking on this initiative, Ashvini Hiran, COO- Consumer Products Division, Tata Chemicals said, "We, at Tata Swach, feel privileged to be able to provide safe drinking water free-of-cost to the pilgrims at this very Holy Maha Kumbh Mela. In a way, it is our small contribution to the massive effort of infrastructure build-up at the Mela which is expected to attract millions of pilgrims and our effort will specially benefit those who cannot afford to buy bottled water. This massive effort has only been possible as Tata Swach is effortless to operate, easy to clean and maintain and also convenient to use as it does not require electricity or running water for its operation. We're happy to partner with the U.P. Jal Nigam in this Private-Public Partnership initiative."
Mr. V.P. Singh, Chief Engineer, Uttar Pradesh Jal Nigam commented, "Unsafe water is the leading cause of waterborne diseases like cholera and typhoid that may affect the health of pilgrims. It is our endeavor to ensure the health and safety of the pilgrims attending the mela. We're thankful to Tata Swach for their support for this noble cause."
About Tata Chemicals Limited
A part of the over US$ 100 billion Tata Group, Tata Chemicals Limited (TCL) is a global company with interests in businesses that focus on LIFE ‐ Living, Industrial and Farm Essentials. The story of the company is about harnessing the fruits of science for goals that go beyond business.
Through its Living Essentials portfolio the company has positively impacted the lives of millions of Indians. Tata Chemicals is the pioneer and market leader in India's branded Iodised salt segment. With the introduction of an innovative, low-cost, nanotechnology based water purifier; it is providing affordable, safe drinking water to the masses. Extending its portfolio from salt to other food essentials, TCL unveiled India's first national brand of pulses in 2010. 
The company's Industry Essentials product range provides key ingredients to some of the world's largest manufacturers of glass, detergents and other industrial products. Tata Chemicals currently is the world's second largest producer of soda ash with manufacturing facilities in Asia, Europe, Africa and North America. Starting April 1st 2011, these key international subsidiaries have been rebranded as Tata Chemicals Europe Limited, Tata Chemicals Magadi Limited, Tata Chemicals South Africa Pty Limited, Tata Chemicals North America Inc., and Tata Chemicals (Soda Ash) partners.
With its Farming Essentials portfolio the company has carved a niche in India as a crop nutrients provider. It is a leading manufacturer of urea and phosphatic fertilizers and, through its subsidiary Rallis, has a strong position in the crop protection business.
The Tata Chemicals Innovation Centre is home to world class R&D capabilities in the emerging areas of nanotechnology and biotechnology. The company's Centre for Agri-Solutions and Technology provides advice on farming solutions and crop nutrition practices.
The company has also entered into a joint venture with Temasek Life Sciences Laboratory Ltd. Singapore (JOiL) to develop jathropa seedlings to enable bio fuels capability.
In line with its mission, 'serving society through science', the company is applying its expertise in sciences, to develop high-tech and sustainable products.